You don't have to be a whiz in the kitchen to make your own Salad Dressings. Not to mention, they are healthier than store-bought because you can control the quality of ingredients and adapt them to suit your taste. Here are 12 of my Easy Homemade Salad Dressing Recipes. There is something here for everyone, for every type of salad, and every time of year. Whether you are looking for Greek, Thai, Blue Cheese, Tahini, or Ranch you will find it here! Many of these dressings are not only delicious on many types of salads but can also be used as a dip or marinade!
This post contains affiliate links. For more information please read my Disclosure Policy.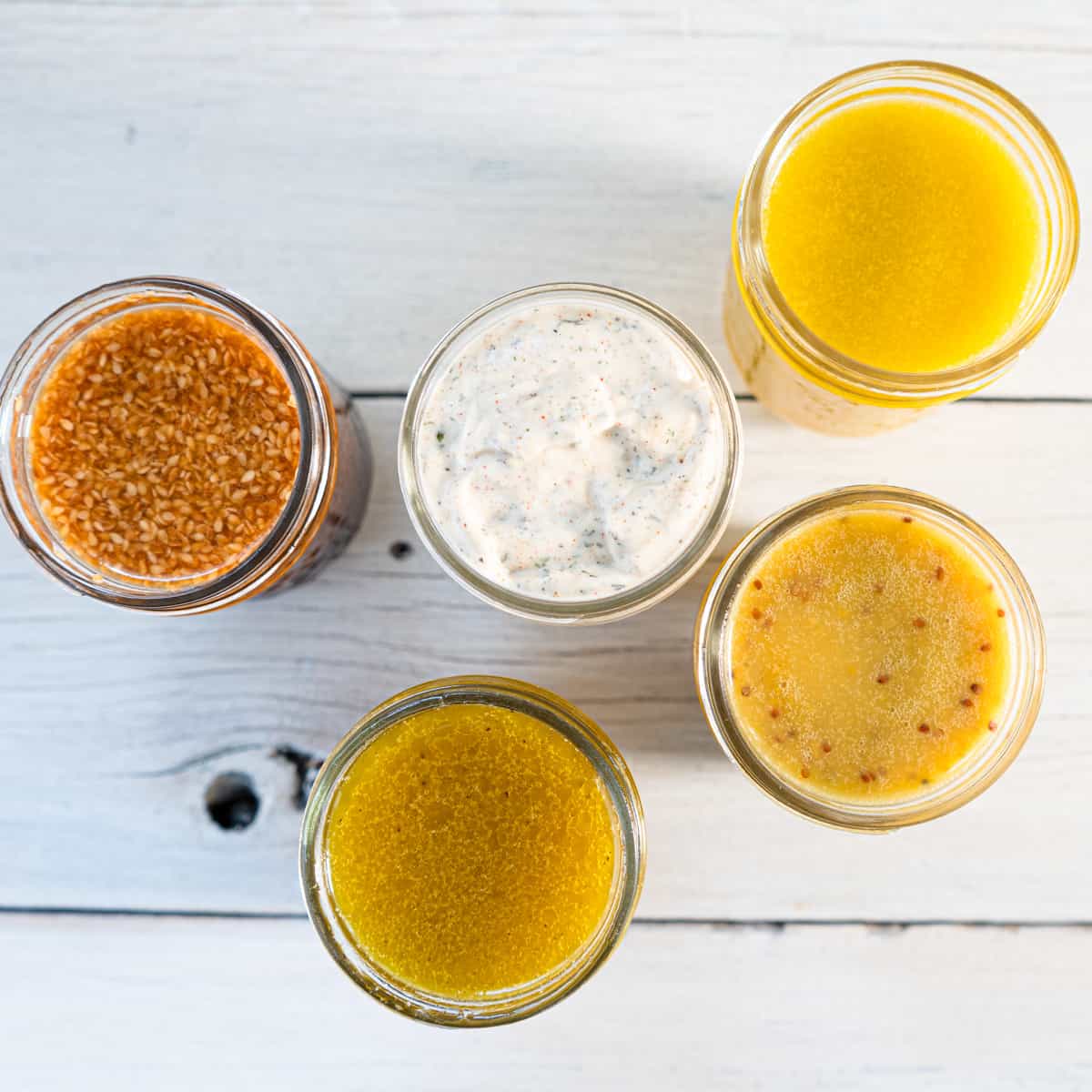 How To Make Salad Dressings
In a bowl - Making a dressing in a bowl is simple. Place all the ingredients except the olive oil in a bowl. Whisk together then slowly start adding the oil whisking until emulsified. Emulsifying keeps the oil from separating from the rest of the ingredients and makes the dressing more "creamy". It will separate after sitting but you can simply whisk again to bring it together.
In a jar - One of my favourite ways to mix a dressing together is to put everything in a jar and give it a good shake! This technique won't work for every dressing but is the best one for oil and vinegar-based like vinaigrettes.
In a blender - If you are making a larger amount or have ingredients that need to be pureed, a blender is perfect! There are different types of blenders you can use such as a Hand Blender, a Personal Blender, or a Traditional Blender.
In a Food Processor - If you don't have a blender and need to make a smooth and creamy dressing a Food Processor does the trick! Processors that have small bowl inserts are ideal for making dressings.
How To Store Them
Homemade salad dressings are easy to store. My favourite way is in simple mason jars. Another trick is to save used salad dressing bottles that you can reuse for your own. These can be handy if they have a removable top that has a hole to squeeze through. Another option is to buy plastic squeeze bottles that you can find at the dollar store. Keep in mind the bottles with the holes won't work if your dressing isn't smooth or without chunks.
Olive oil dressings will solidify in the fridge. This is totally normal. All you need to do is either take it out of the fridge ahead of time to come to room temperature and then shake or stir, run the jar under hot tap water to melt the oil, or remove the metal lid (if using mason jars) and microwave for a few seconds at a time at a low setting until it has liquified.
How Long Do They Last?
Different types of dressings have different shelf lives. If it is a simple vinaigrette that doesn't have any fresh ingredients like garlic or shallots, it will keep for weeks. Most other dressings will last in the fridge, covered for 2 weeks. If using yogurt, sour cream, or other dairy products, check the expiry date on the product and mark that on your dressing.
12 Salad Dressing Recipes You Need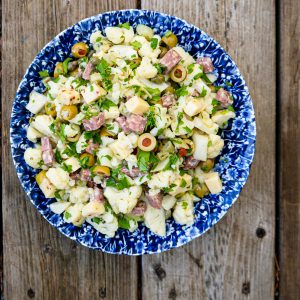 Basic Vinaigrette
This salad recipe includes my Basic Vinaigrette which is my go-to everyday salad dressing. This is an essential, back pocket recipe for any salad maker's repertoire!
Read More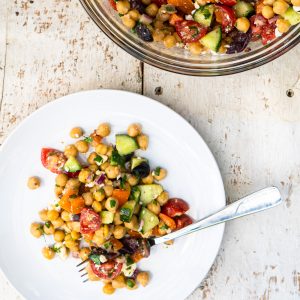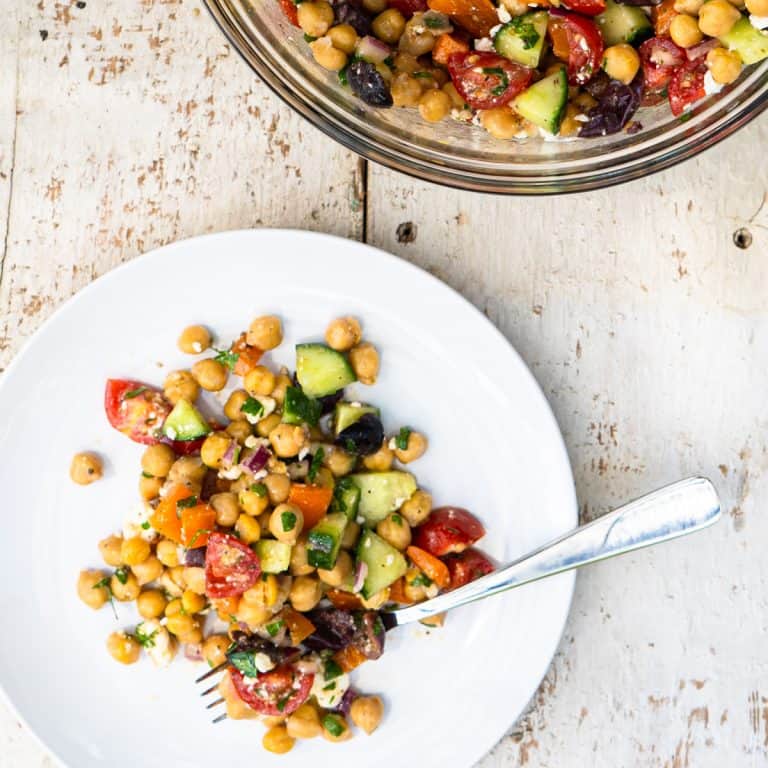 Greek Salad Dressing
First of all...if you haven't tried this salad recipe now's your chance! It's my most popular salad and include a simple and basic Greek Dressing. This Greek dressing is perfect for any salad or how about drizzled over some roasted or grilled veggies?
Read More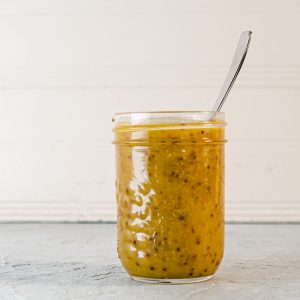 Honey Mustard Dressing
A quick and easy honey mustard salad dressing that is both tangy and sweet. A perfect dressing for any salad. It also works great as a marinade for chicken or pork or a sauce to drizzle over roasted or grilled veggies.
Read More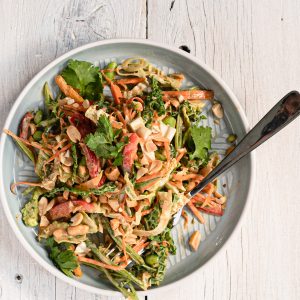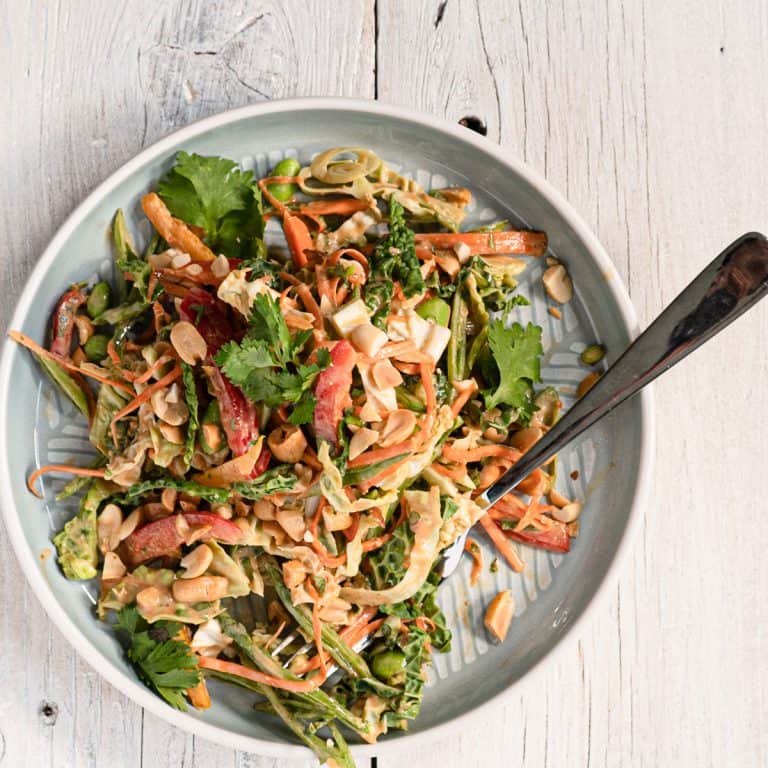 Peanut Dressing
This salad includes a quinticential Thai-style Peanut Dressing. It works perfectly on any Asian-type salad as well as drizzled on grilled chicken or shrimp.
Read More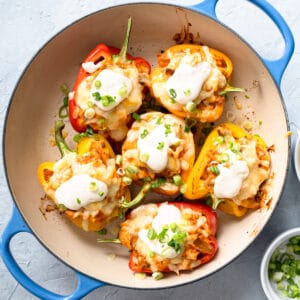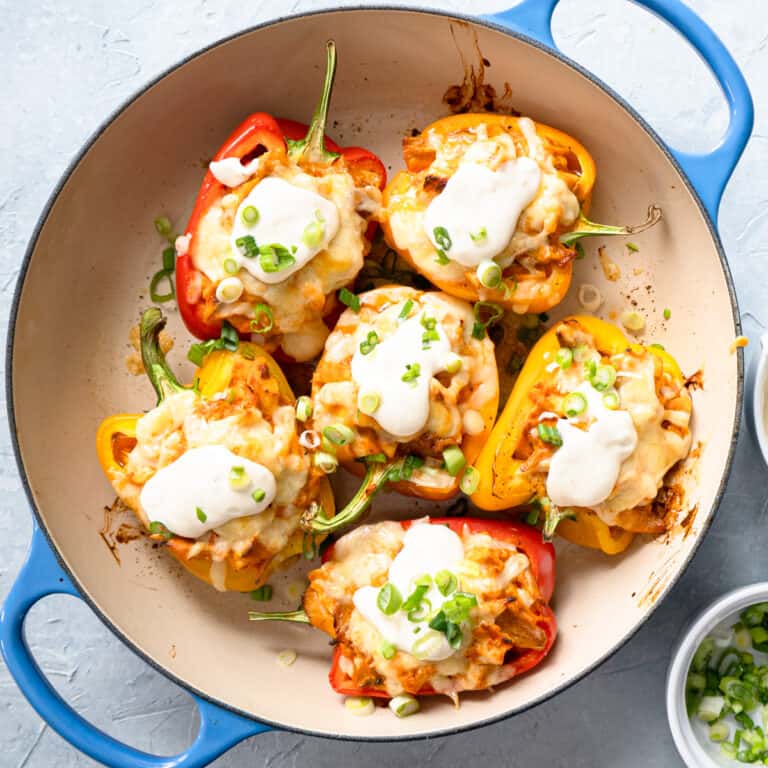 Blue Cheese Dressing
Another one that does double-duty as a dressing or a dip. Keep it thick to use as a dip for veggies or chicken wings! It only takes 4 ingredients to make this classic dressing.
Read More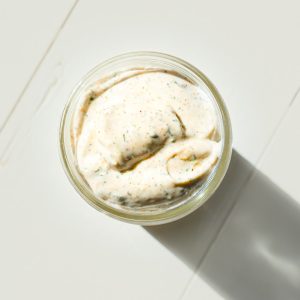 Spicy Ranch Dressing and Dip
This is my most popular salad dressing recipe. It can do double-duty as a dip too! Made as-is this dressing has a thick consistency. If using as a salad dressing you can thin it with water or buttermilk to make it just the way you like it. If you want a Ranch that isn't spicy just leave out the cayenne pepper.
Read More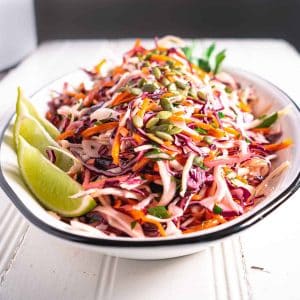 Cumin Lime Dressing
If you love Tex-Mex flavours you will love to put this dressing on everything! It also acts as a great marinade for chicken or seafood or drizzle it over some grilled or roasted veggies!
Read More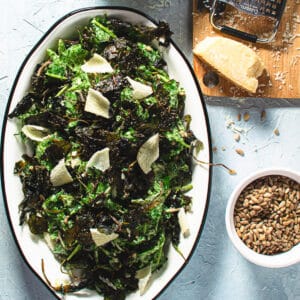 Egg-Free Caesar Salad Dressing
This delicious and nutritious Caesar dressing swaps out the eggs or mayonnaise for avocado. It's creamy and luscious and you will want to use it every day!
Read More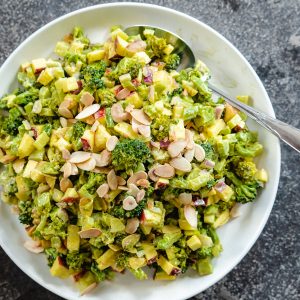 Creamy Curry Dressing
This delicious dressing is not only perfect with this broccoli salad but goes with just about everything! It also makes a perfect dip for veggies.
Read More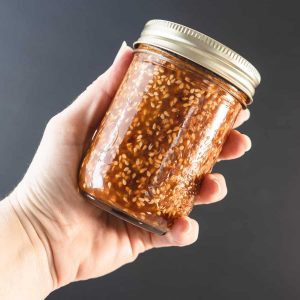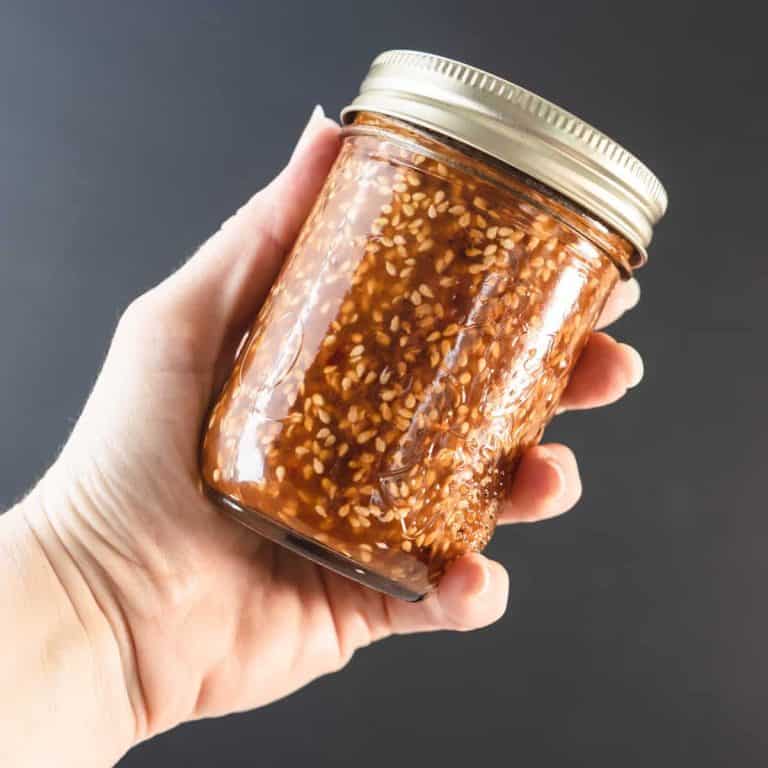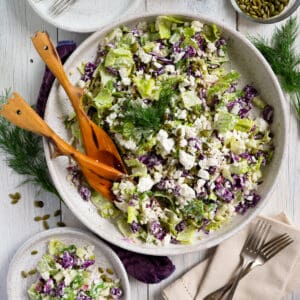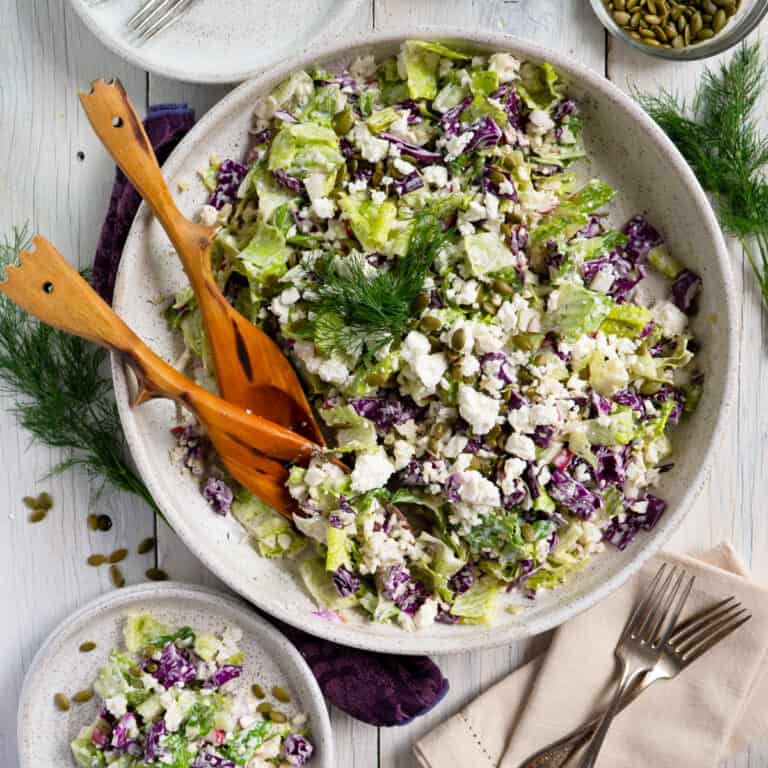 Dill Pickle Dressing
If you love dill pickles you are going to want to bookmark this one! Like the Ranch Dressing, this can also be used as a delicious dip.
Read More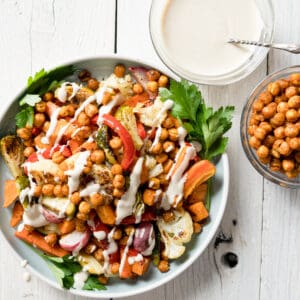 Lemon Tahini Dressing
Tahini dressing is one of my favouites! I love it drizzled on salads as well as roasted or grilled vegetables. Tahini is sesame paste and shouldn't contain anything other than ground sesame seeds. It can be found in the International aisle of most supermarkets or at a Middle Eastern or Mediterrainian specialty shop.
Read More
Want More Salad Recipes?
Check out my Salad Category for even more dressings and salads!