A simple sesame soy salad dressing that can also be used as a sauce or marinade for your favorite meats, tofu or vegetables.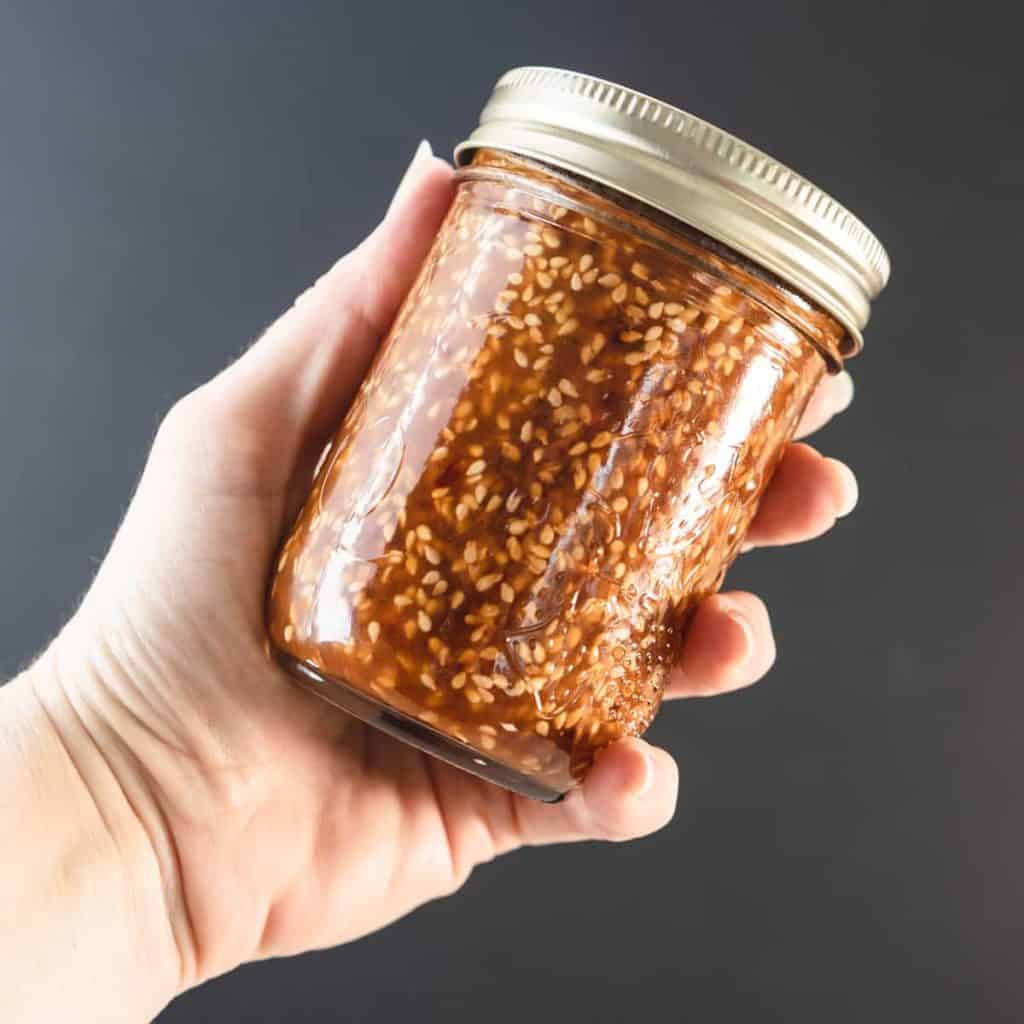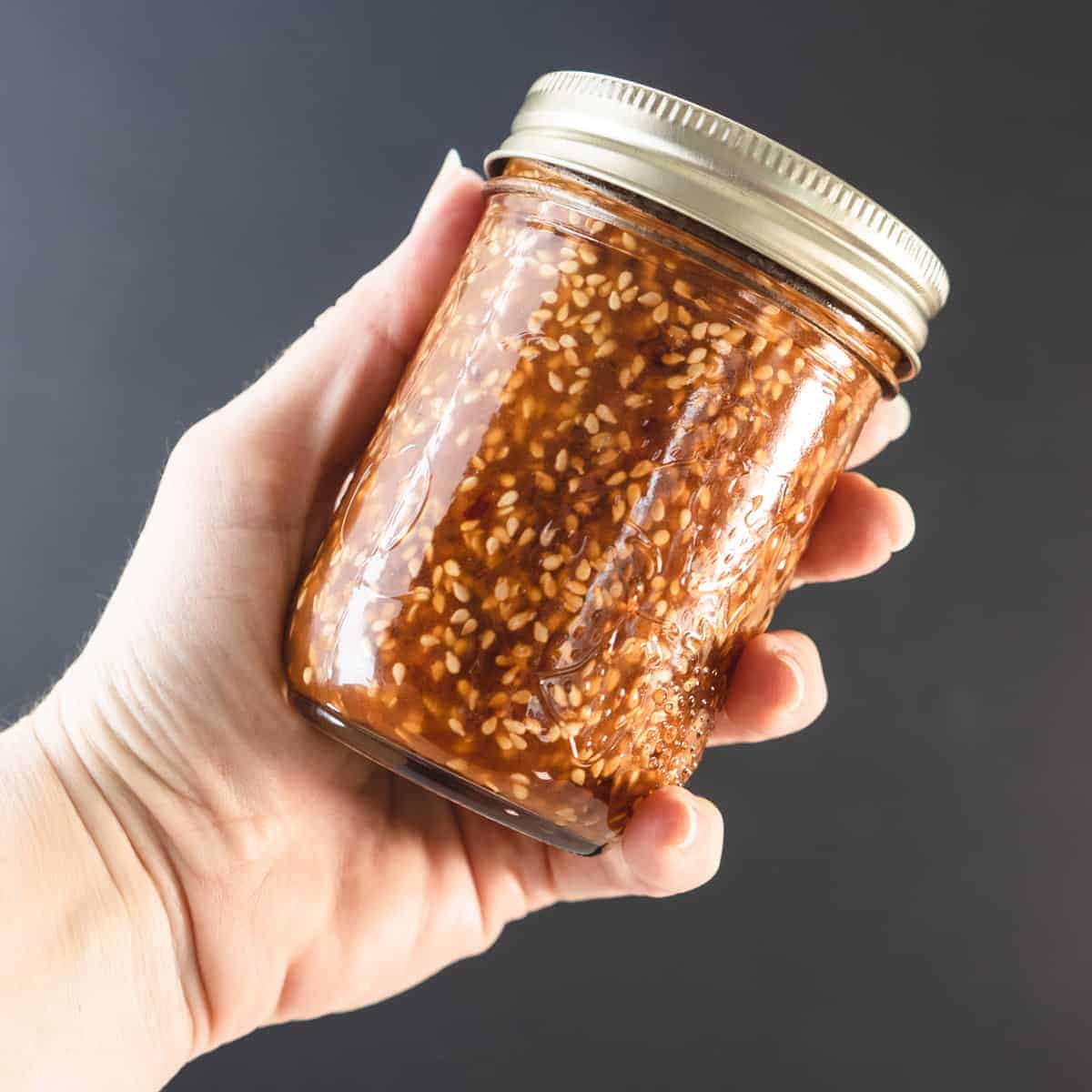 Toasted sesame seeds and sesame oil give this dressing a deep, rich flavor. It's great on salads, warm and cold, as a marinade for anything or as a sauce for a noodle dish or stir fry. It comes together in only a few minutes and keeps in the fridge for weeks!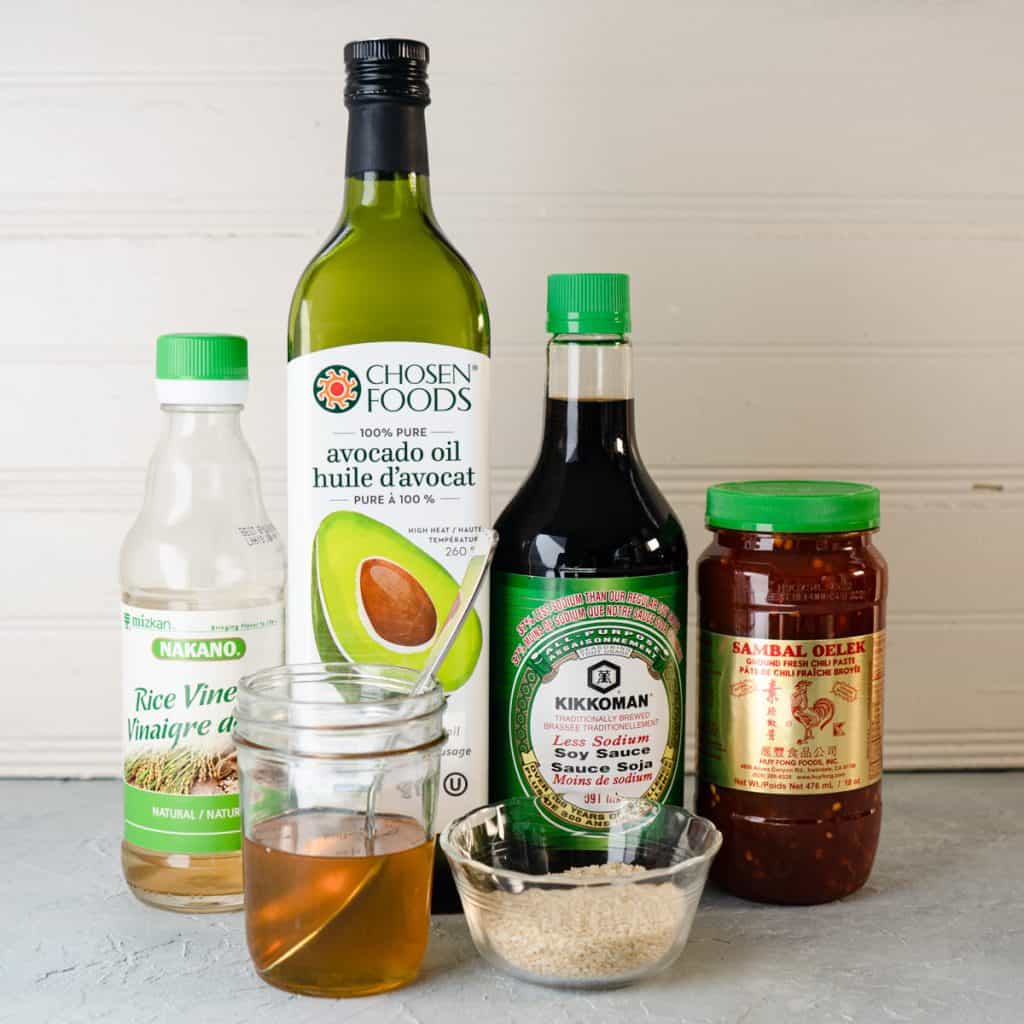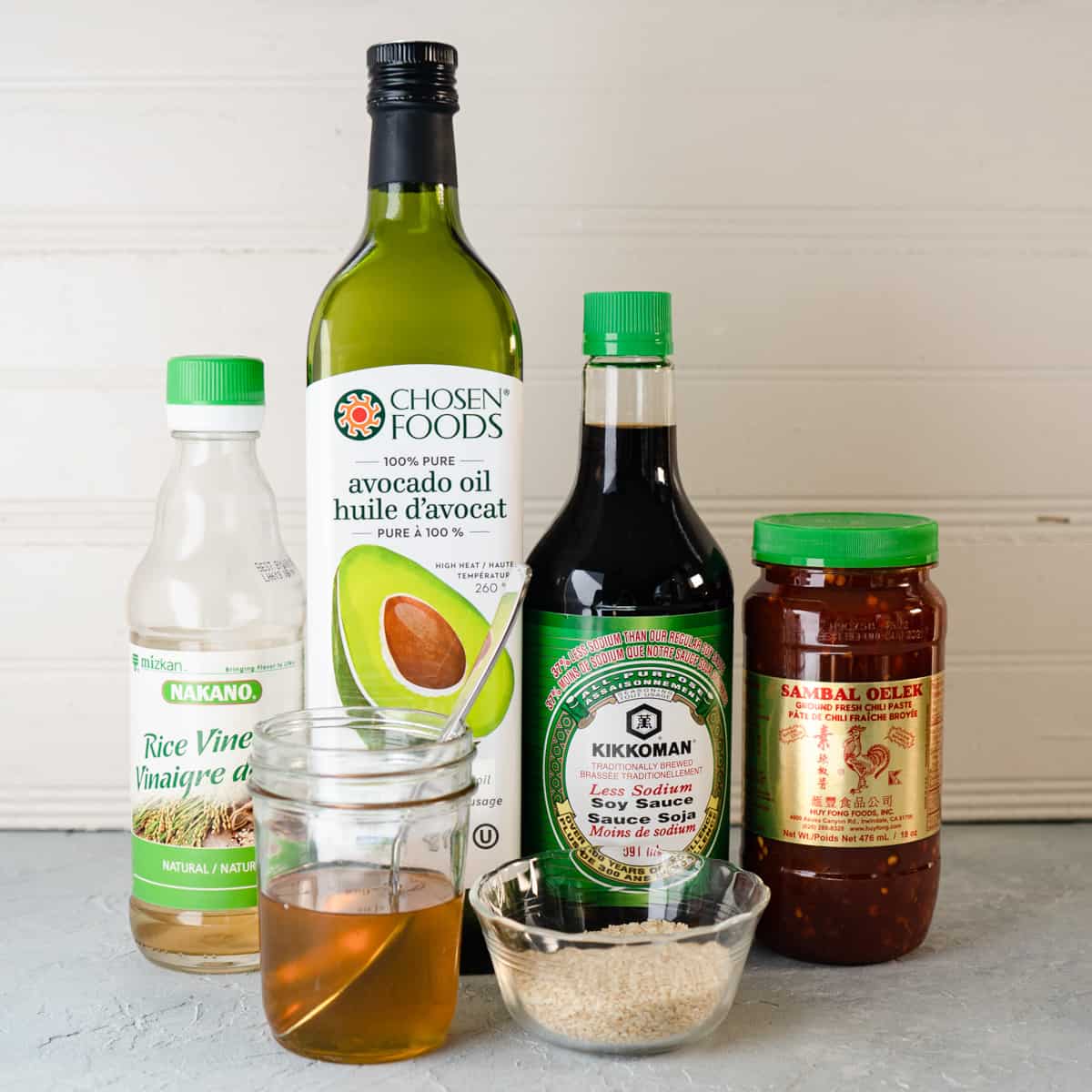 Ingredients
Sesame seeds, toasted
Avocado oil - I use avocado oil for it's mild flavour. You can replace it with olive oil or another "light" tasting oil.
Low sodium soy sauce - I mostly use low sodium soy sauce so that I can season my food to my liking. But feel free to use regular soy sauce.
Rice wine vinegar - Rice wine vinegar is mild but if you want an extra bite you can use white or white wine vinegar.
Honey or sugar - If you don't have any honey you can use sugar and whisk until the sugar is dissolved.
Sambal Oelek - An Indonesian chili paste that, in my opinion, is a must have condiment! If you can't find any at your grocery store you can order it here - Sambal Oelek . You can substitute with another hot sauce or ½ tsp. of dried chili flakes. Or omit it completely if you don't like the heat.
Toasting Sesame Seeds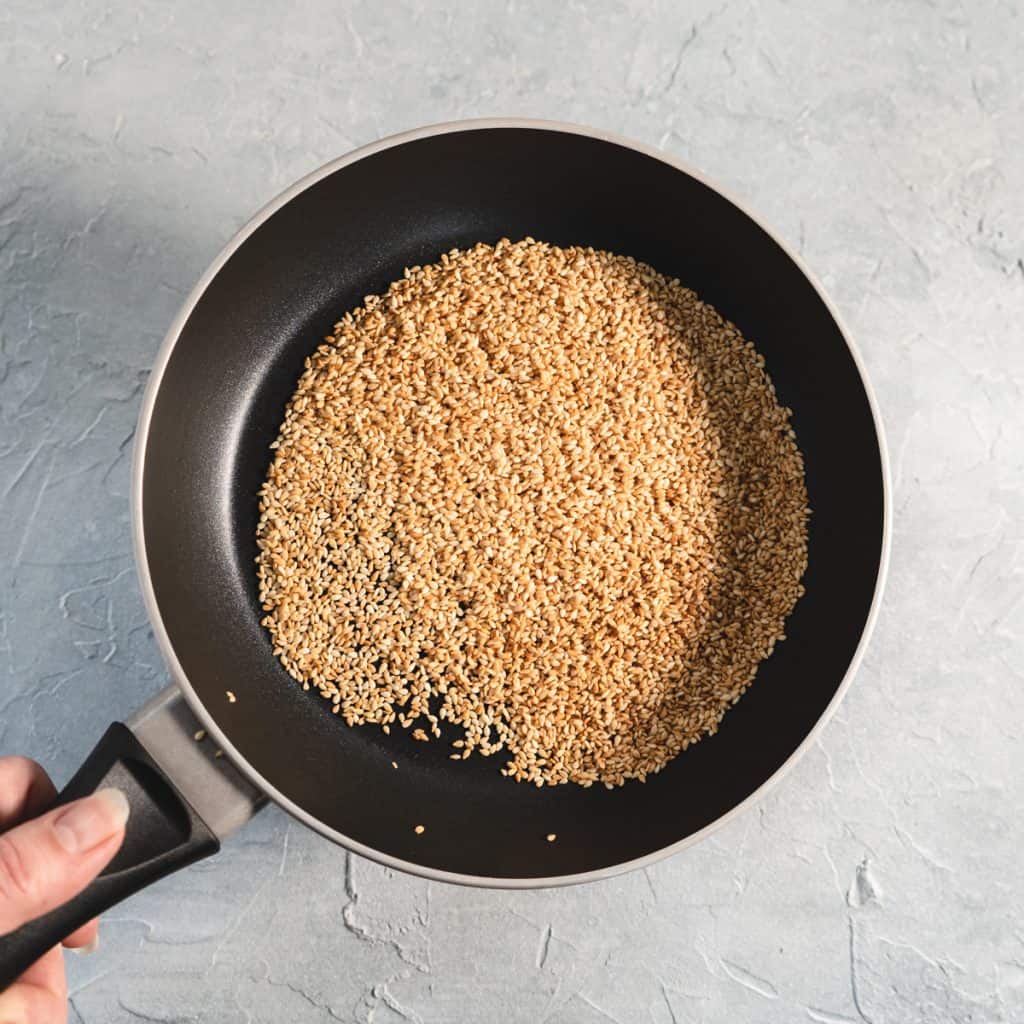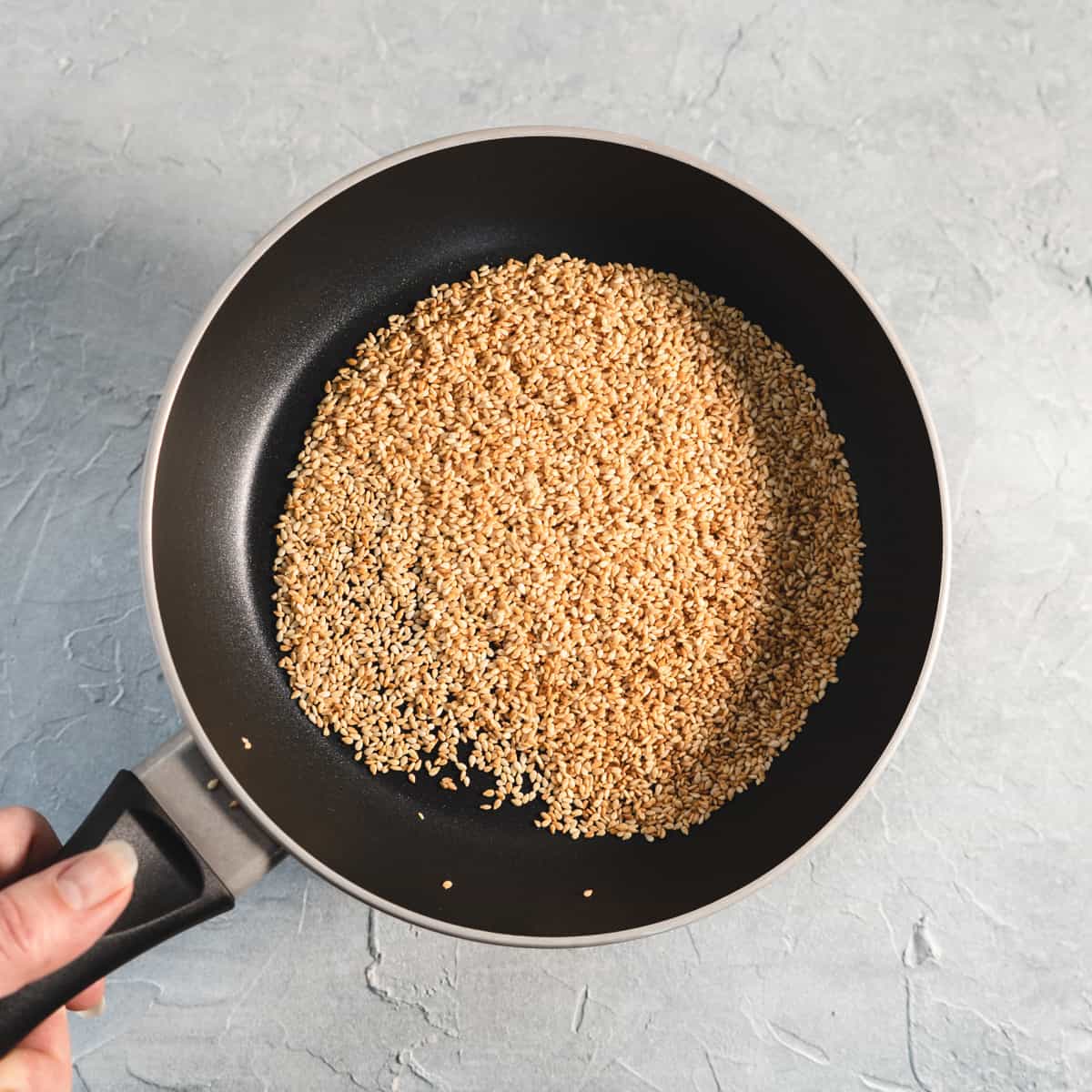 Toasting sesame seeds is easy but you really have to be careful not to burn them. Place the sesame seeds in a skillet over medium heat. Stir often until you start to see them brown. When they are a golden color remove from heat and put into another dish to stop the browning. They can burn quickly so whatever you do, don't walk away!
If you are looking for a way to use this dressing for something other then a salad, try my Beef and Broccoli Rabe Stir Fry recipe. It uses the dressing as both the marinade and the sauce.
As always please leave your questions and comments in the section below! I love hearing from you!
This post contains affiliate links. If a purchase is made I receive a small commission which helps support my web site. Thank you for your continued support.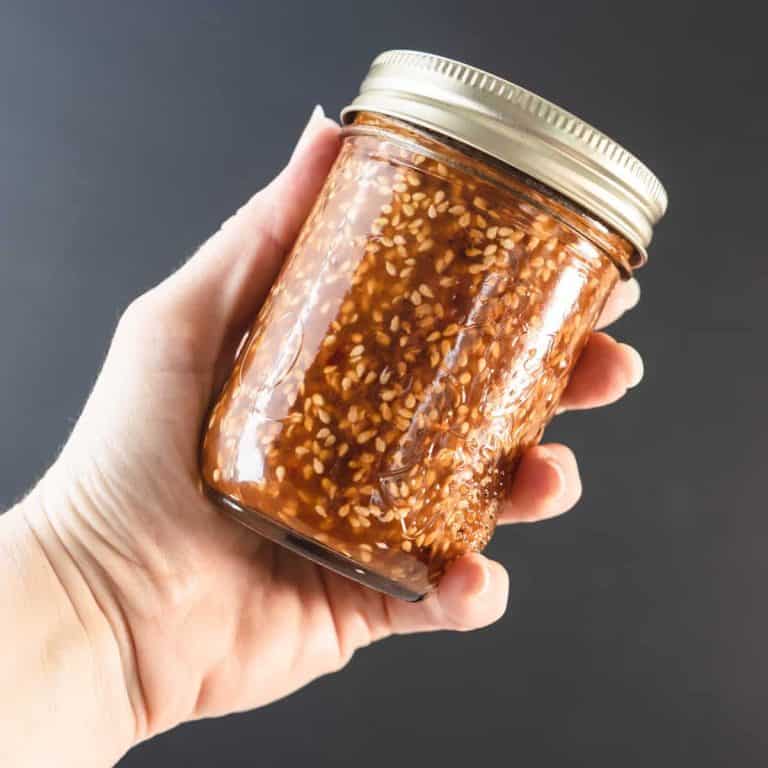 Print Recipe
Sesame Soy Dressing
A quick and easy Asian dressing that can also be used as a sauce or marinade.
Ingredients
¼

cup

sesame seeds, toasted

¼

cup

soy sauce, low sodium

1 ½

tablespoon

toasted sesame oil

¼

cup

rice wine vinegar

¼

cup

avocado or other neutral oil

1

tablespoon

honey

1

teaspoon

Sambal Oelek chili paste, optional
Instructions
Toast the sesame seeds by placing in a skillet over medium heat. Stir often until they start to brown. Remove from heat and transfer to another dish as soon as they reach a golden color. They can go from brown to burnt quickly so keep a close watch. Let cool.

Whisk together all the ingredients in a mason jar or other container. If using a jar you can put the lid on and give it a good shake.

This dressing will keep in the fridge for 2-3 weeks.