If you are looking to reduce or eliminate animal proteins from your diet here's a list of plant based protein sources that, in combination, can give you all the protein you need.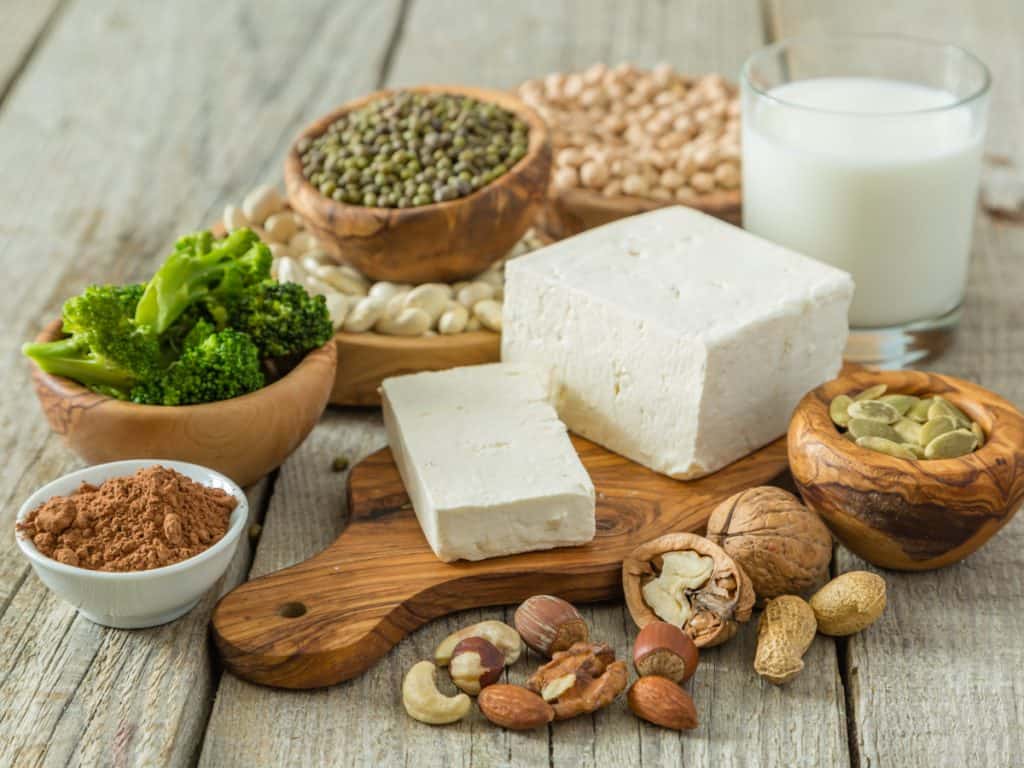 Unless you've been hiding under a rock for the past few years you've probably heard that protein is an important part of a healthy diet. If you eat animal products you don't need to worry about it. In fact you are likely getting much more then you need.
But what if you are eating a plant based diet? Many people are making the switch these days for various reasons and there are lots of ways to make sure you are getting enough protein throughout your day.
Complete and Incomplete Proteins
A complete protein is one that provides a proper balance of each of the 9 essential amino acids the body requires for optimum health. These are found easily in meats, fish, eggs and dairy but only a few plants. Incomplete proteins are low or lacking in one or more of those amino acids but a combination of 2 or more incomplete proteins equals a complete protein.
How much do I need to worry about complete and incomplete proteins when on a plant based diet? There is a lot of debate over this at the moment and the studies are not conclusive. It appears there may have been too much emphasis put on this in the past. The research is now showing that as long as you are eating a variety of plant based proteins you should be getting all the "essential" components of protein that your body needs.
Main Sources of Plant Based Protein
Eating a variety of foods from the 2 lists below should provide you with enough protein to maintain a healthy diet.
There are many more plant foods that contain protein then I've listed here. These are high protein content foods that are easy to find.
Soy products: tofu, tempeh, edamame, soy milk
Lentils and split peas
Beans: black beans, lima beans, kidney, pinto, navy, chickpeas etc.
Nuts, any kind including nut butters
Seeds: hemp, pumpkin, sunflower, chia, sesame, buckwheat, millet
Quinoa
Whole grains: rice, whole wheat, oats
Ezekiel bread
Nutritional yeast - sprinkle on any dish or use in dressings and sauces
Spirulina - sprinkle on soups or salads
Protein Rich Vegetables
Brussels sprouts
Spinach
Green peas
Soybean sprouts
Asparagus
Corn
Artichoke hearts
Mushrooms
Broccoli
Cauliflower
I am not vegan but I am trying to reduce the amount of meat in my diet. I'm also not an expert on the subject of plant based proteins. I decided to take a deep dive and educate myself out of interest sake. I hope my research has benefited you as well.
If you are considering switching to a plant based diet, or are concerned about your already existing plant based diet, I recommend consulting with your health care professional for further information.
Recipes Featuring Plant Based Protein